Airbrushes.com have sent us news of some of their new release information including info on the new Great Wall hobby Devastator (along with some nice pics of the kit) and the new range of X-acto ranges - they also let slip info on their visit to The "On Track" Model show - Read on...

February 2012 - New Products and Events for Scale Modelling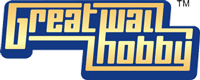 Great Wall Hobbys fourth aircraft kit features the TBD-1 Douglas Devastator as it was at the time of the battle of Midway. This kit, the first in 30 years of the TBD-1 Devastator, features the same high level of detail featured in the earlier
GreatWall Hobby 1/48th Scale Aircraft Kits
.
Kit Images...